Alice C. Early
Upcoming Appearances
Date

Venue

Address

Date:

July 15, 2020
TBD

Venue:

BookHampton

Address:

41 Main St
East Hampton, NY 11937

Notes:

If it happens at all, this event will likely shift to virtual. Many virtual events are canceling due to overload. Please check back for updates.

Date:

August 26, 2020
7:00pm

Venue:

Bunch of Grapes Bookstore

Address:

23 Main St.
Vineyard Haven, MA 02568

Notes:

I'll be joined by Carol Newman Cronin, Rhode Island resident and author of Ferry to Cooperation Island in a chat about our island-based novels (see 7/8/20 event)
Recent Appearances
Date

Venue

Address

Date:

July 8, 2020
7:00pm -

Venue:

Savoy Bookstore

Address:

VIrtual ZOOM


Notes:

Carol Newman Cronin and I will team up to share our very different island-based novels. Carol's novel, Ferry to Cooperation Island (released 6/16/20), is about a fired ferry captain who must team up with the woman who now has his job (and his beloved ferry), to save a treasured island site from development. Please check back for information about how to join in the fun.

Date:

April 25, 2020
2:00pm - 5:00am

Venue:

Edgartown Books

Address:

44 Main Street
Edgartown, MA

Notes:

This was planned as a party to celebrate National Independent Booksellers' Day. Because of COVID-19 restrictions, Edgartown Books is closed. Please continue to support independent bookstores by ordering through their websites.

Date:

April 3, 2020
9:00am -

Venue:

Grub Street's MUSE in the Marketplace

Address:

Boston Park Plaza Hotel
Boston, MA

Notes:

Sadly, the #muse2020 conference has been CANCELED, along with all other book-related conferences/expos during this time of COVID-19 social distancing. Everyone who would have been there, please write on, read on and share on (but not the germs). Find ways to support your local independent bookstore. Reading is a great way to balance out the stress of fear and confinement. Escaping into a book has never sounded so enticing! Be safe and stay well.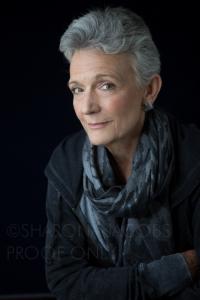 Photo by Sharona Jacobs


Follow Me:
g

Representation: April Eberhardt Literary, april@aprileberhardt.com, (415) 309 0279
Publicity: Hannah Robertson,
Books Forward (fka JKS Communications); hannah@booksforward.com;

www.booksforward.com

;
(615) 576-0811