Alice C. Early
Recent Appearances
Date

Venue

Address

Date:

November 19, 2020
3:00pm -

Venue:

Aquinnah Public Library

Address:

Virtual ZOOM
Aquinnah, Martha's Vineyard, MA

Notes:

Please join me for a VIRTUAL BOOK TALK sponsored by the delightful Aquinnah Library on Martha's Vineyard. Go to aq_mail@clamsnet.org to get the ZOOM link. This might be my last appearance until the New Year, so if you've missed the earlier ones, please come!

Date:

September 22, 2020
7:00pm - 8:00pm

Venue:

Vineyard Haven Public Library

Address:

Virtual ZOOM
Vineyard Haven, MA

Notes:

To watch the recording of this lively event go to: https://vimeo.com/464562921

Date:

August 4, 2020
4:00pm - 5:00am

Venue:

West Tisbury Library

Address:

VIrtual ZOOM


Notes:

I met Nancy Star, a Vineyard summer resident, virtually through "Lockdown Literature," a group of immensely supportive authors releasing books during the pandemic. We're teaming up to discuss our recently-released novels: Nancy's RULES FOR MOVING and my THE MOON ALWAYS RISING. Though very different, both our books concern the enduring damage of family secrets and how a damaged person can heal and live with hope once the truth is out. Please see the library's website for details.

Date:

July 15, 2020
Canceled -

Venue:

BookHampton

Address:

41 Main St
East Hampton, NY 11937

Notes:

I was thrilled at the prospect of visiting the Hamptons again and seeing old friends there but this appearance was canceled due to the pandemic. If you are in that neck of the woods, please stop into BookHampton and support a bookstore that contributes so much to the community.

Date:

July 8, 2020
7:00pm -

Venue:

Savoy Bookstore

Address:

Virtual ZOOM


Notes:

Carol Newman Cronin and I teamed up to share our very different island-based novels. Carol's novel, Ferry to Cooperation Island (released 6/16/20), is about a fired ferry captain who must team up with the woman who now has his job (and his beloved ferry), to save a treasured island site from development. If you missed it, here's the link: https://www.youtube.com/watch?v=awRck2KlEZg&feature=youtu.be

Date:

April 25, 2020
2:00pm - 5:00am

Venue:

Edgartown Books

Address:

44 Main Street
Edgartown, MA

Notes:

This was planned as a party to celebrate National Independent Booksellers' Day. Because of COVID-19 restrictions, Edgartown Books is closed. Please continue to support independent bookstores by ordering through their websites.

Date:

April 3, 2020
9:00am -

Venue:

Grub Street's MUSE in the Marketplace

Address:

Boston Park Plaza Hotel
Boston, MA

Notes:

Sadly, the #muse2020 conference has been CANCELED, along with all other book-related conferences/expos during this time of COVID-19 social distancing. Everyone who would have been there, please write on, read on and share on (but not the germs). Find ways to support your local independent bookstore. Reading is a great way to balance out the stress of fear and confinement. Escaping into a book has never sounded so enticing! Be safe and stay well.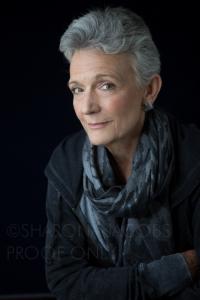 Photo by Sharona Jacobs


Follow Me:
g
Representation: April Eberhardt Literary, april@aprileberhardt.com, (415) 309 0279
Publicity: Hannah Robertson,
Books Forward (fka JKS Communications); hannah@booksforward.com;

www.booksforward.com

;
(615) 576-0811