Happy Winter Solstice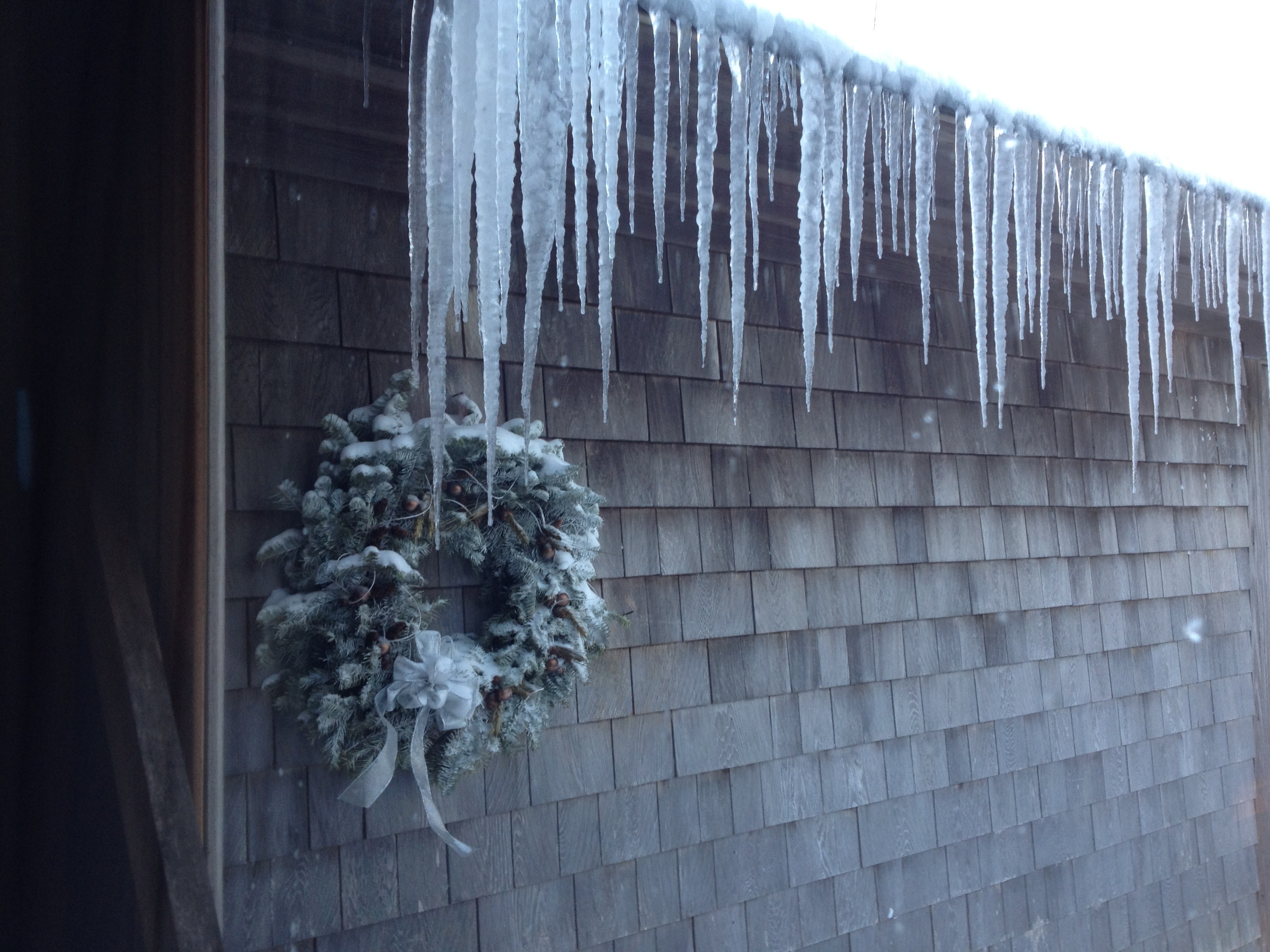 The Winter Solstice is always a time of reflection and hope for me. On the darkest day of the year, I feel my toes have hit the bottom of the night, from which the world and I can spring up toward the lighter, warmer times to come.
This year, the winter solstice also marks the four-month point before the release of The Moon Always Rising ("MOON" for short, and the female pronouns feel right to me), giving me a chance to reflect on our journey so far and look forward to the adventures to come.
As I prepare for MOON to step out into the world on April 21, I imagine being asked frequently how long it took me to write her. For years, this novel was my avocational side line, shoved into slivers of time by other commitments. The work meandered at a hobbyist's pace with nobody to please but myself and my critique partners. It has now become the focus of most of my energy.
An idea, sparked by the Nevis setting and the character of a local fisherman I named Finney, flared in the late '90s. For years after that, I'd write only while in Nevis when my creative brain had a chance of dominance over my work-a-day brain. During each visit, I'd fill a yellow pad with plot and character noodling and adorn the margins with tiny sketches of houses and mini-portraits of tropical plants and fish. Those scribbles went into the black hole under my desk, never to emerge until the next year's trip to Nevis. My life was too full, I reasoned, with a consuming practice as a career transition coach serving an international clientele, and an equally consuming role caring for my parents as their health and minds slowly departed. If I had any hope of writing, I needed structure. I secured a seat in the Indian Hill Writing Workshop where, with the honest critique of John Hough and my workshop colleagues, I wrote and rewrote scenes. For that first decade, I barely thought of myself as a writer, much less a novelist. I admitted to no ambitions to publish.
I count 2009 as the year I set out to become a novelist. Both my parents had died by then, freeing up hours and energy that I elected to devote to writing rather than my day job. I was no longer writing "for myself," but writing to be read. My focus became to please you, my reader. At that point, I envisioned MOON as two intertwined stories and points of view--Els Gordon, a Scottish expat in Nevis and Finney Fleming, the local fisherman. When I compiled all my scenes for the first time, I had over 200,000 words—more than enough for two novels.
Little did I know how radically reshaped that draft would become.
Between then and now, MOON has endured cleaver-stroke and scalpel-cut revisions, not just to reduce it by half by axing plot lines and beloved characters and abandoning Finney's narrative line in order to concentrate on Els's story arc. Don't worry, Finney and his family remain major players, but MOON is now written solely from Els's point of view. During one Nevis visit, I cut 50,000 words and replaced them with 50,000 different ones—entirely new scenes to let the reader experience Els's relationship with Mallo, the only man she thought she could love and allow to love her in return.
During the years of re-visioning MOON, I found that I loved the process of revision. Finally grasping a through-line and clearing away the underbrush entangling it has always been fascinating intellectual puzzle for me. Revising my novel made me better at helping my coaching clients see their own life and career forests for the trees. At some point in 2017 I thought MOON was ready for an agent and began querying, a soul-numbing effort if there ever was one. The rejections and silent snubs piled up.
Maybe I wasn't a writer after all, or certainly not a novelist. Winter Solstice 2017 found me starting my second novel while wondering why I was bothering to write.
All that turned around when I was back in Nevis in early 2018 and received an enthusiastic offer of representation from April Eberhardt, my agent, who soon undertook months of submission to publishers (and gathered more rejections). When Winter Solstice 2018 rolled around, MOON had found a publishing home in She Writes Press.
Since then, I've been in a transition from thinking of myself as a "writer" to owning that I'm now an "author."
While I was wrapping my head and heart around actually sharing my work with readers, MOON raced over all the publishing hurdles of editing and design. With the recent arrival of my Advance Reader Copies, MOON has gone public with booksellers and reviewers. In another rite of passage, she is now available for pre-order on line and through independent booksellers (see the buttons on my Book Page). Four short months from today MOON will be in readers' hands. I so look forward to sharing her with you.
As we observe Winter Solstice 2019, I reflect with deep gratitude on the encouragement I've received from family and so many friends over these years. I sit at this turning point of the year agog with anticipation. Once we enter 2020, I expect MOON to take over my life for travel, appearances and signings, interviews, guest blogging, visits with book clubs and—the best part—getting to know readers.
So the full answer to how long MOON took to write is a good twenty years from idea to book in hand. Forty Solstices, winter and summer. Probably 250 cycles of the moon. MOON's turn-of-century setting was "contemporary" when I started. I never set out to write a "historical novel," but it seems I've done just that. I eagerly await the rest of MOON's journey and hope you will join me in it.