Milestone Holidays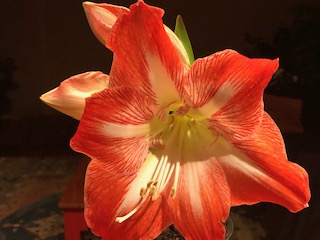 On Christmas Eve 1996 Els is at Cairnoch House, her family estate in the Scottish Highlands. As she exits Midnight Mass in the chapel, she runs into her childhood soulmate, Malcolm Burton. Els's father banished "Mallo" from the estate staff because he'd become involved in separatist politics. Over scotch in the study, Els and Mallo catch up into the wee hours of Christmas on the many years since they last saw one another. His passion and arguments begin to persuade her toward his vision for the future of Scotland, driving a little wedge between her and her father. The sparks are not all in the fireplace as their friendship and trust begins to blossom into something else. Note: Mallo's cause hasn't died; Scotland is once again considering leaving the UK, this time over Brexit.

By Christmas Eve 1999, losses have piled up around Els. Grieving and belligerent, she has arrived at her semi-renovated home in Nevis. Els accompanies her estate agent and his wife to the annual Christmas Eve pig-roast at The Hermitage (a real place), and into Charlestown to mingle with the tourists and locals (a real Nevis custom). She finds herself hoping to run into the charter captain she met months before but doesn't yet realize or admit that she's feeling a tiny spark of interest in a new man.

By the next Christmas, Els has settled into Nevis, sunk all her savings into the house, and in desperation turned it into a pub in hopes of making a meager living. With the needling of the jumbie (ghost of the former owner Jack Griggs, with whom she shares the house), she's invited her mother Giulietta to visit. Els senses by then that she can't make a new life for herself, let alone allow herself to fall in love again, unless she unravels the family mystery with answers only Giulietta has. After a traditional Christmas Eve Feast of the Seven Fishes, cooked by Giulietta, Els and her charter captain exchange symbolic gifts, finally admitting to themselves and each other how important they have become to one another.

The 2020 holidays are one doozie of a marker. I believe this pandemic is one of those watershed events where we'll forever think in terms of "before" and "after" long after memories of the "during" may have faded. As we celebrate our holidays this year, I hope we're making big progress on the "after," even though we may not glimpse its shape yet. Just as a year in Nevis made a hopeful, healing, difference for Els, I hope this holiday season and coming year will bring a hopeful and healing difference for all of us.

Whatever you celebrate during this season, I send you and all your loved ones and neighbors tidings of comfort and joy and hope for health and peace.