The Super Flower Moon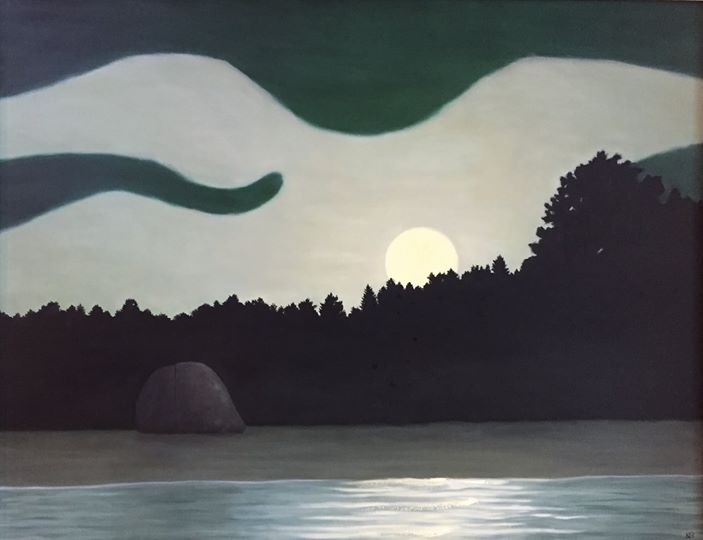 Back in January, I chose May 7 because it's a full moon night. Not just a full moon, the Super Flower Moon, the last Super Moon of 2020. All that seemed so appropriate to a celebration of The Moon Always Rising, its tropical setting fragrant with ylang-ylang and gardenia, and the arrival of spring here on Martha's Vineyard.
The party is, of course, canceled. I couldn't imagine our style of dance party going virtual. I hope we can celebrate together later, as being able to crazy-dance with people you don't live with will mean some traces of the old normal are back.
With so much of our erstwhile activities now verboten or radically altered, it's easy to dwell on what we're missing or have lost forever. Being an optimistic sort, however, I feel the urge to concentrate on what we have in hopes of bringing some cheer to all of you.
One thing we have is the moon. The transit of the stars and movements of the planets are oblivious to our sufferings and tragedies. The moon will rise right on time. She will be splendid, magical, mysterious. She will be huge and luminous. She will signal a season of rebirth, a time for planting, an opening of the earth, at least in the northern hemisphere, to the arrival of summer and fruitfulness.
If you're able, look or step outside tomorrow evening and gaze at the moon. Take a deep breath. Enjoy a moon bath. Feel rooted. Be comforted.
Tomorrow evening around 8:15, Larry and I will be on the Chilmark shore of the Tisbury Great Pond, maybe with rum in hand, hoping to witness the Super Flower Moon rising over the trees on the distant, opposite shore and casting her ribbon of light over the water to our feet. Even if it's too cloudy to see her, one thing that's certain is that she'll be there pulling the tides, reflecting light, reassuring us of one constant when there seem to be so few.